The annual National Day of Appreciation for Israel's Wounded Soldiers and Victims of Terror, held this year on November 27, began with many marches and parades through the country. From the Dan River up North, to Eilat in the South, there were marches and many other events in which wounded veteran's told their stories.
At the main event, held at HaYarkon Park in Tel Aviv, thousands of disabled veterans marched along with soldiers, students, government ministers, the Chair of the Zahal Disabled Veterans Organization/ZDVO, leaders of Beit Halochem, and civilians who came to honor the wounded. The IDF Band accompanied them.
This Marching and Saluting celebration was held in collaboration with the Beit Halochem Disabled Veterans Organization, the Rehabilitation Division of the Ministry of Defense, the National Fund for Israel, among other partners.
"They sacrificed their body and spirit so that we could all be secure here."
— Limor Luria
Head of the Rehabilitation Department
at the Israeli Defense Ministry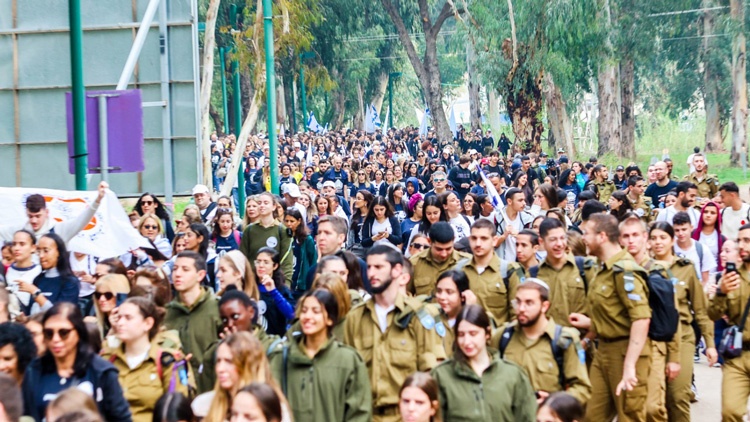 "Israeli society … will cherish all the people who fought and came back injured in spirit and body and it is a very exciting day for us."
— Idan Kleiman
Chairman, Beit Halochem