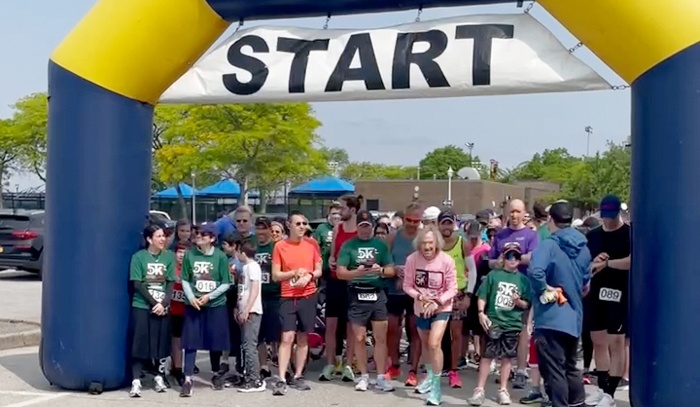 The 2023 Annual 5 Towns 5K Run/Walk was an especially festive event, drawing runners and walkers from far and wide to participate. This year it was clear that the race – nicknamed Gabby's Race – was raising critical funds for Beit Halochem rehabilitation centers serving wounded veterans and their families in Israel.
Why Gabby's Race? Gabriella Hadass Cohen chose this way to help veterans in Israel for her bat mitzvah Chesed Project. She more than met her fundraising goal, raising close to $4,000 to support Beit Halochem.
Dr. Isaac Seinuk, Co-Chair of the Beit Halochem USA/FIDV Board, noted, "Gabby had been participating in this 5K since she was in a baby carriage. This time she took a leadership role, bringing friends to run the race as well. Her actions will greatly inspire, and help, the men and women we serve at our Beit Halochem centers. Her love makes this all worthwhile."
In appreciation of her commitment to our wounded veterans, as part of the Chesed Project, her name is inscribed on a Star of David plaque and the Tree of Life at Beit Halochem in Jerusalem.
"Her actions will greatly inspire, and help, the men and women we serve at our Beit Halochem centers. Her love makes this all worthwhile.""— Dr. Isaac Seinuk, Beit Halochem USA Co-Chair