We would like to thank The Leona M. and Harry B. Helmsley Charitable Trust for their commitment to help the disabled heroes of Israel. They have approved a two-year grant of $2 million to support the construction of the new Beit Halochem rehabilitation, sports and recreation center in Ashdod. (Learn more about the center here.)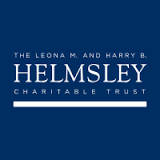 This facility will be a crucial part of Beit Halochem Ashdod, which is currently under construction. When completed, the new center will help over 6,700 veterans and their families living in the Southern Coastal Region. All the individualized therapies, services and programs will be provided there.
The Helmsley Charitable Trust's commitment to advancing recovery and reintegration opportunities for these men and women, and their families, makes it possible for FIDV-Beit Halochem to serve a growing population of disabled veterans with the best rehabilitation alternatives, while building a healing community of others who have "been there," too.
"The most generous backing of the Helmsley Charitable Trust could not have come at a more beneficial time," noted Ella Levine, National Executive Director of FIDV-Beit Halochem. "This timely grant builds on their previous support for the construction of a dedicated hydrotherapy pool at Beit Halochem Tel Aviv, as well as an earlier project involving the rehabilitation of the Sports and Recreation Center at Beit Halochem Beer Sheva," Levine continued. "Our brave men and women, those who have given so much of themselves to protect Israel, will truly benefit from the support of the Helmsley Charitable Trust in the construction of the new Rehabilitation, Sports and Recreation Center at Beit Halochem Ashdod. We are very grateful!"