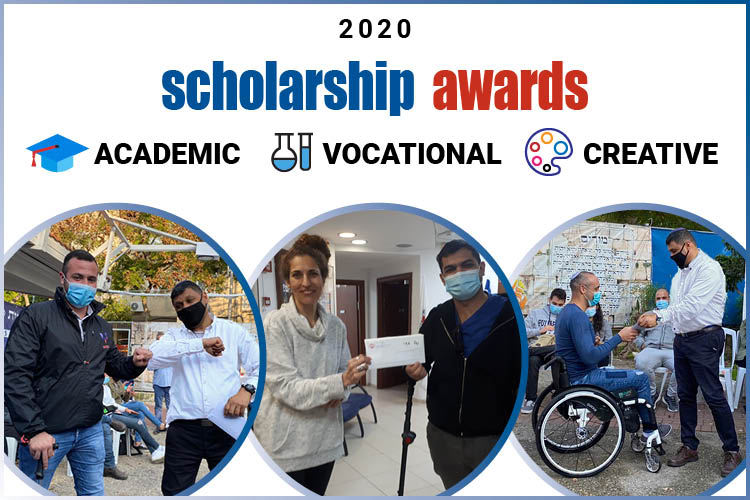 In 2020, ZDVO-Beit Halochem awarded 644 Academic and Vocational Training Scholarships as well as Creative Arts and Culture Scholarships to our disabled veterans at the five districts of the organization. This scholarship aid amounted to $827,000 USD (NIS 2,656,910), raised from private donors, Friends' Organizations and endowments.
Out of this total, $203,000 USD was raised by Beit Halochem USA- Friends of Israel Disabled Veterans.
"I appreciate very much your financial help, to make my dream come true. It strengthens me to keep on with my learning, and you have a meaningful play in my ability to go on." – Motti, a scholarship recipient from Beit Halochem USA-FIDV
We see great importance in this vital project which constitutes an enormous contribution to our members, IDF disabled veterans, in their reintegration into the society through education and career acquisition.
Thanks to all of  you, our great donors around the world, for making this happen!
Your ongoing commitment and support are truly appreciated.
Due to the lockdown, a modest scholarship ceremony took place and most of the recipients were given the scholarship check at the respective ZDVO district offices.