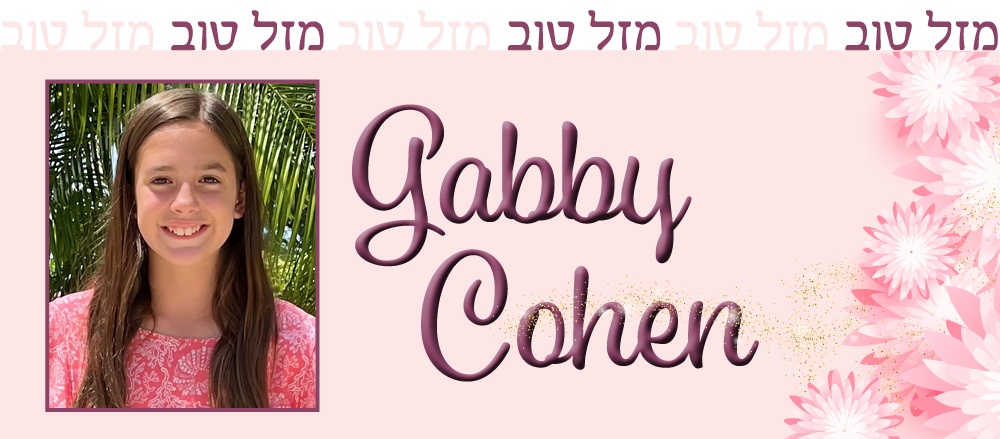 This coming May, Gabby will be running in the FIDV 5 Towns 5K. She is running in memory of the Fogel family members that were murdered in their home in Itamar, Israel just a few weeks before Gabby was born. Sadly, their 3 month old daughter Hadas, who Gabby is named after, was murdered. Please take a few minutes to read what Gabby wrote and why she chose to raise money for Friends of Israel Disabled Veterans-Beit Halochem for her Bat Mitzvah Chesed project.
"It is not what one says, but rather what one does, that makes all the difference in the world."
– Pirke Avot 1:17
The Chayalim of the Israeli Defense Forces give the best years of their life fighting to protect the State of Israel and its citizens. Unfortunately, some of them become injured or disabled and they begin to lose hope in their dreams. This is what Beit Halochem was created for. Beit Halochem provides a space for Israeli Disabled Veterans to pursue their dreams. They provide a space where everyone is comfortable, cared for, and treated with dignity and respect. This is how they "do" to give back to the Chayalim that give of themselves for the State of Israel.
I was named in memory of Hadas Fogel, a 3 month old baby girl who was murdered in a terrorist attack in her home in Itamar, Israel. For my Bat Mitzvah Chesed project, I wanted to find out more about people that are wounded or disabled simply because they are Jewish and live in the land of Israel. Beit Halochem appealed to me because of their support to disabled Chayalim and their families. They do whatever they can to support these Chayalim to accomplish their dreams, and overcome any physical, emotional and mental obstacles that might be in their way.
Please take a few minutes to learn more about Friends of Israel Disabled Veterans – Beit Halochem by clicking here and about the heroes they support by clicking here. 
If you would like to make a donation to FIDV-Beit Halochem in honor of my Bat Mitzvah please complete the form below. In this way we can say "Thank You" to those men and women disabled in battle or by terror attacks
Thank you for supporting Friends of Israel Disabled Veterans. (An acknowledgment card for honor/memory giving will be sent with a $36 minimum donation.)