Beit Halochem USA/FIDV Warrior Legacy Society
(Moreshet Lochamim)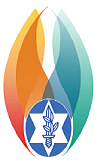 Planned Giving – Mission Statement 
In the United States, Beit Halochem USA/FIDV (House of the Warriors), is a not-for-profit, tax exempt [501(c)(3)] organization that raises critical operational funds to support our state-of-the-art Beit Halochem rehabilitation centers in Tel Aviv, Haifa, Jerusalem and Beer Sheva, and the new center under construction in Ashdod.
Beit Halochem USA/FIDV is the only authorized institution whose purpose is to facilitate the rehabilitation of disabled Israeli veterans at the state-of-the-art Beit Halochem (House of the Warriors) centers in Israel, which for many become a kind of second home.
Beit Halochem USA/FIDV raises awareness and funds for a broad range of social, cultural, sports training and competition programs, PTSD services, scholarship opportunities, development of new initiatives, and provision of specialized equipment for the centers.
What We Do – We Help Empower Our Heroes to Rebuild Their Lives.
Our Beit Halochem centers provide individualized therapeutic treatments, sports and recreational facilities, cultural and educational programs, scholarship support, and family-oriented activities to help these defenders of Israel resume lives of purpose and dignity.
Beit Halochem USA/FIDV works in cooperation with the Zahal Disabled Veterans Organization (ZDVO), established in 1949 in the wake of the War of Independence to provide the then 6,000 disabled veterans from that war with the care and treatments they needed to succeed in the long process of rehabilitation.
Since that time, thousands of new members, wounded during their active or reserve military service have joined the ranks of Beit Halochem, which today number more than 51,000.
Limited and challenged by their serious handicaps, many disabled veterans find it difficult to reestablish the regular routines so necessary to physical, mental and social well-being. Beit Halochem provides a place where the disabled are encouraged to renew social contacts, thus extricating them from feelings of isolation and depression that are often experienced after being wounded in combat and training activities.
Sadly, after many wars and countless acts of terrorism, their numbers continue to grow. The debt of gratitude that we in the greater Jewish world owe them is immeasurable. Beit Halochem centers offer physical therapy, medical treatment, and many sports, social, family, and cultural activities.
Beit Halochem USA/FIDV celebrates the men and women who protect and serve Israel: we commit to raising needed critical funds for the many specialized therapies, programs and unique opportunities offered by Beit Halochem.
Help Our Heroes Now! Join Our Legacy Society.
You can help ensure that Friends of Israel Disabled Veterans-Beit Halochem will always be there to provide direct services and rehabilitation programs at the Beit Halochem centers in Haifa, Tel Aviv, Jerusalem, Beer Sheva, and the future center at Ashdod.
Please consider becoming a Member of our Beit Halochem USA/FIDV Warrior Legacy Society/Moreshet Lochamim. Your bequest to Beit Halochem USA/FIDV in your estate plans will go a long way toward ensuring that Beit Halochem will always be there for the veterans, now and in years yet to come. Please review our Sample Bequest Language and Letter of Intent documents with your legal advisor.
WHY IS THIS IMPORTANT?
Beit Halochem USA/FIDV helps 51,000 disabled veterans and their families by providing a variety of individualized therapies, cultural and family activities, sports challenges, and scholarships for higher education and training.
At Beit Halochem there is a meeting of generations. Disabled veterans from as far back as the War of Independence inspire the younger men and women wounded recently in combat and training activities. Friendships are formed, isolation is minimized, a community of healing and support is created, and lives are changed for the better!
ACT NOW
If you have not yet planned a legacy gift for Beit Halochem USA/FIDV, now is the perfect time to take action to assure your place in the Beit Halochem USA/FIDV Warrior Legacy Society. The true beneficiaries of your legacy gift will be the men and women who have served Israel so valiantly. They and their families will be forever grateful.
MORESHET LOCHAMIM FOUNDERS
We are grateful for the generous vision of the founding members of the Beit Halochem USA (FIDV) Warrior Legacy Society / Moreshet Lochamim:
---
Anonymous
Anonymous
Anonymous
Anonymous
Dr. Rita Altman
Terry Aronson
Margaret Ann Baron
Barbara Barron
Eve R. Bazer
Judith P. Berg
Henry Berger
Dr. Samuel Bisgay
George Bran
Dr. and Mrs. I. Emery Breitner
Cheryl Lynn Cohen
Haiya Feder
Steven Friedman
Delphine E. Goldstein
Howard Jacobs
Shirley Jacobs
Linda L. Jansky
Dr. Ian Katz and Mrs. Julie Katz
Joanne Kerzner
Sandra Marylin Kloner
Arnold H. Kronberg
Joel D. Lapin
Ethel L. Levy
Deinya A. Mautz
Beila Millet
Marcela Murveit
Manny and Rita Panar
Eleanor Perduyn
Josephine Ramm
Dr. Jerome S. Reich
Lea Rosenfeld
Dr. Leonardo Rosenfeld and Mrs. Zivi Aviraz
Diana Sakow
Elliot J. Stamler
Eric and Rachel Teltscher
Dr. Alexander E. Weingarten
---
IN MEMORIUM
Allen Brill, z"l
Gizella Edrich, z"l
George I. Buckler, z"l
Gloria Galperin, z"l
Sylvia Greenberg, z"l
Goldie, Josef and Henry Guttman, z''l
Andrew Harsfai, z"l
George Hecht, z"l
Edward and Sala Hudes, z"l
Hilda Kneller, z"l
Sara Selma Kronengold, z"l
Eric Lamm, z"l
Gerhard Levy, z"l
Charles Ligeti, z"l
Liliane Littman, z"l
Renee F. Lustig, z"l
Morris Major, z"l
Stanley and Frances Morton, z"l
Gerald L. Phillips, z"l
Mark Pinson, z"l
Alvin Quasha, z"l
Louis Radzeli, z"l
Gusta Priester Rosenberg, z"l
Varda Rosenteur, z"l
Marsha Slavitt, z"l
Magda and Arnold Spiegel, z"l
Paula Stoessel, z"l
Julia Taub-Katz, z"l
Muriel Frances Wall, z"l
Jacob Weinberger, z"l