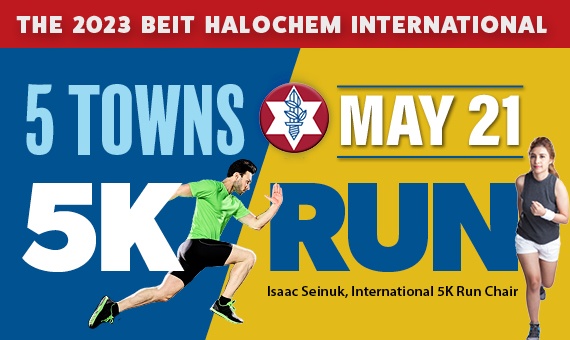 The race is on - in person!
Use the space below for day-of-race registration
The 2023 Beit Halochem International 5K Run will be a fundraiser for the Friends of Israel Disabled Veterans which supports Beit Halochem rehabilitation centers in Israel. Beit Halochem provides rehabilitation, recreational, and social services to disabled Israeli veterans and victims of terror. Disabled Israeli veterans trained at Beit Halochem have gone on to win medals in worldwide Paralympic games in various sports. Today more than 51,000 disabled veterans and victims of terror are given a new lease on life at Beit Halochem.
All registrants will receive a T-shirt. Bib pick up and day of race registration will be held from 8:00-9:30 a.m. at the North Woodmere Park administration building, located at the northeast end of the parking lot.