About 1,200 athletes of Maccabi USA will be participating this summer in the 21st World Maccabiah Games in Israel. The games represent the largest Jewish athletic competition in the world.
On Sunday, July 10, 200 members of Maccabi USA will meet with wounded veterans of Israel at the Beit Halochem rehabilitation center in Jerusalem.
It is a perfect partnership: One group (Maccabi USA) inspiring another (Beit Halochem veterans), and those disabled veterans, inspiring the American athletes.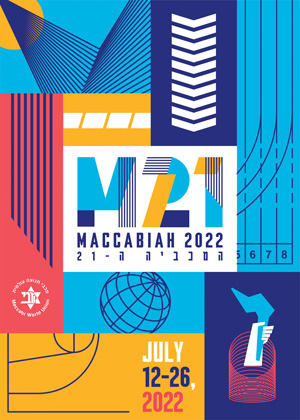 Together they are building Jewish honor and pride through sports training, competitions, and the commuity surrounding both.
For our wounded veterans, sports as rehabilitation are a key to rebuilding strength, repaying courage, and enabling dreams as they rebuild their lives.
Through shared experiences as determined athletes, a true bond will connect the Americans with the Israelis. The visit is a both a bridge and a door to new friendships and solidarity.