Rehabilitation Brings Paralympic Honors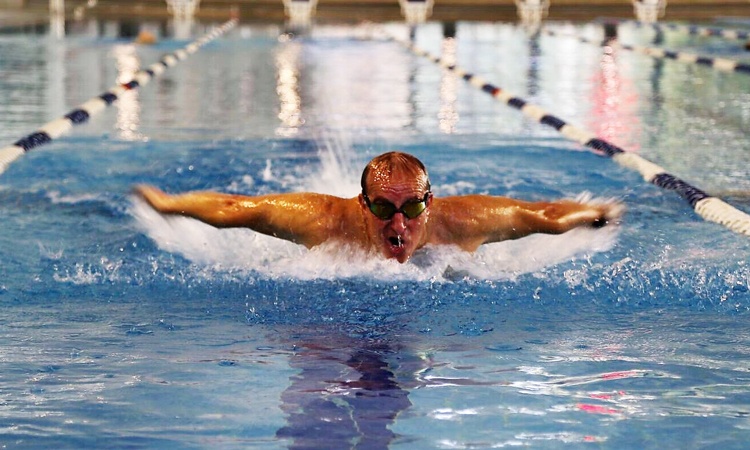 Born in Jerusalem, in his younger years Ron Bolotin moved with his family to Beer Sheva and later to Tel Aviv, where he was a student. It was there that he became involved in competitive swimming for the first time. In 1975, Ron was drafted into the IDF where he served in the Sayeret Shaked IDF Southern Command Special Forces Unit.
During routine maneuvers in the Sinai Peninsula, a landmine exploded, resulting in the amputation of one of his legs. For several months afterwards, Bolotin also lost his eyesight, which he later recovered.
As part of his rehabilitation process, he returned to swimming. He immediately joined the swimming team of Beit Halochem, where he seriously focused on returning to competitive swimming. He succeeded in this challenge, becoming a member of the Israeli National Swim Team for the Disabled. In 1976, he won the National Championship and in 1979, the European championship, in which he also set a world record for 100m butterfly.
"I was wounded during my military service and became an amputee," Ron has noted, "but I had been a competitive swimmer before I was wounded. For that reason, I [was able to become] a competitive athlete in the Paralympic Games. However, if an adult person who wasn't an elite athlete before becoming wounded, it is very difficult to reach a higher level."
Between the years 1980 and 2000 Ron competed in six Paralympic Games and won 11 medals, three of which are gold and 5 silver. He was made coach of the national Paralympics swimming team in 1988. A graduate of business administration from Tel Aviv University, Bolotin holds an MA and PhD in Physical Education.
Subsequently, he continued to participate as a coach in the next four Paralympic Games. The Tokyo 2020 Games would be his eleventh Games. He is one of the few persons who have witnessed the huge change in the Paralympic Games in the last 40 years.
"I hope that the Tokyo 2020 Games will change people's attitudes and awareness. It is getting better [for disabled athletes] in Israel," Ron Bolotin explains. "But the awareness of Paralympic sports inspired through the Tokyo 2020 Games, I hope, will be a catalyst for a greater change; This is our goal for the Tokyo 2020 Games."